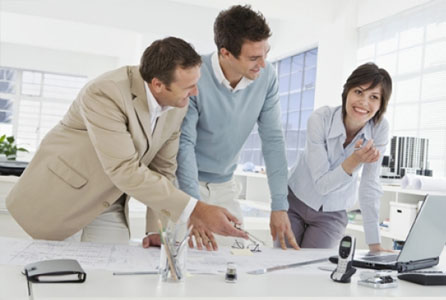 Free Online Diagnosis
There used to be medical databases online that would charge you a monthly or daily fee in order to access their archives in attempts to diagnose symptoms that you've been suffering. Today, there are sites that offer free online diagnosis as just one aspect of what they have to offer. Online diagnosis sites often will have other features for those suffering illnesses including direct links to purchase medication and links to doctors in the local area of the IP address of your computer. This allows you to get the personalized results regarding your diagnosis that you need.
Getting Diagnosed Online
Depending on the site that you're using when you go for your free online diagnosis, you may either need to input your symptoms within a text field, choose them from a list or there may be live help from licensed doctors available through an on-site chat feature. If you're inputting the information about your symptoms, be sure that you double check all of your entries. One simple mistake could lead to a very different diagnosis wasting your time, money and potentially damaging your health. Also, be sure that you print out whatever you find online to bring in to a doctor either at a free clinic or at your local Physician's office. Free online diagnosis is a great way to narrow the possibilities of what could be affecting you and potentially to ease your heart if you suspect something terminal or life threatening could be at work. Nonetheless, a licensed doctors opinion after thorough physical examination is the best way to know that your diagnosis is accurate and that your treatment will be effective.
WebMD – Powerful Diagnosis/ Popular Site
Without a doubt, among the most popularly used sites that people go to in order to get self-diagnosed when they experience symptoms that they haven't experienced before is WebMD. This site offers a full suite of information including but not limited to:
Symptom Calculator – Input your symptoms and WebMD will provide information on illnesses and diseases that include those symptoms together.


Local Treatment – There will be links available for specialists and general practitioners in your area. If you're using a computer that is not your own or if you're out of town, you'll be able to request information about a specific city or State.


Medications – Over-The-Counter medication may be available for sale directly on WebMD that relates to your condition. If you're suffering flu symptoms for instance, you may find ads on your results page for Advil Cold and Flu.


Help Directly from Licensed Doctors – through the chat portal and email, WebMD allows their visitors to speak directly with a doctor to get more information about a specific symptom, illness or treatment.
Getting Free Diagnosis From A Doctor: In Person
After you've gone through the free online diagnosis process, print your findings and get to a free clinic if you don't have health insurance. Free clinics will diagnose you and provide treatment. Don't risk long-term damage: get checked out in person!